What is One Week Marketing?
It's a training platform for internet marketing put together by Jennifer Ledbetter,(also known as Potpiegirl).  While I would not consider her product to be a scam. There are some problems with her training that I will get more into here shortly.

My Personal Thoughts
In the training, Jennifer teaches you how to do affiliate marketing by promoting products on Amazon by creating lenses on Squidoo. (Lenses are websites) This strategy uses the strength of Squidoo lenses to rank high in search engines. (which is possible)
PotPieGirl is a well-known affiliate marketer in the internet marketing world, and from my experience with her, she is honest with her material and does a decent job of providing high quality information.
Inside the membership area you are supplied with seven training modules that are easy to follow and understand, even for people who are completely new to affiliate marketing.  Each module has steps that need to be completed, and some of them even have videos that walk you through what to do.
Will it work for you?
It is possible for One Week Marketing to work for you, I'm sure it has helped plenty of other people earn money online.  However, there are a few things that you have to keep in mind when you are deciding whether or not to purchase it.
The Downside
The main problem that I have with her platform for making money, is the fact that a large part of the system relies on Squidoo.
Using Squidoo can be a good way to earn some money only, but the main problem is the fact that it's not exactly reliable.  They have strict Terms of Service which they can use to shut down your lenses at anytime.
It's actually fairly common for them to shut down a lens without any proof that it was under any violation.
The other downside to this training is that it only covers one aspect of the internet marketing world and it does not give you the tools that are necessary to make a full time living online.
Support and Community
This is another area where One Week Marketing falls somewhat short.  The training is not updated very often if at all.
Not to mention there isn't much of a community to support you through your journey.  Which to some people can be something that is needed when venturing into the internet marketing world.
The community over at my #1 recommendation was the main thing that helped me get through the difficult bumps in the road that I faced while getting started.
Price
One Week Marketing comes at the price of $97, which is not a bad price to pay for a program that will teach you internet marketing.
But I believe it is a little steep for this program due to the fact that it only teaching one very small aspect of the larger marketing arena.
Is One Week Marketing worth it? Or is it a Scam?
When it comes down to it, One Week Marketing is not a scam, but whether it is worth it or not depends on you.
If you are the type of person who just wants to make a little extra cash on the side, and wouldn't be too damaged if your work happened to get shut down by Squidoo, then maybe give it a try.
Personally I think it's Not Really Worth it.
However, if you are someone who is looking to make a full time living with affiliate marketing, I would not recommend starting here.
I would recommend starting at the place where I first started my online career at.  It is a complete comprehensive, step-by-step training system that shows you exactly how to make a living online.  Not to mention that it is completely free to join and to begin your next step into affiliate marketing.
One Week Marketing
Overall Ranking: 4.5 out of 10
Price: $97
Owners: Jennifer Ledbetter
Website: www.oneweekmarketing.com
 My #1 Recommendation
If you are truly interested, and serious about making a living online, then Wealthy Affiliate is the place where I recommend you to start.
It is the place where I first began my internet marketing career, and it remains the place where I go to get any information that I need.
It is completely free to join the community, and you get access to step-by-step tutorials that will allow you to begin your journey to a new, and better life.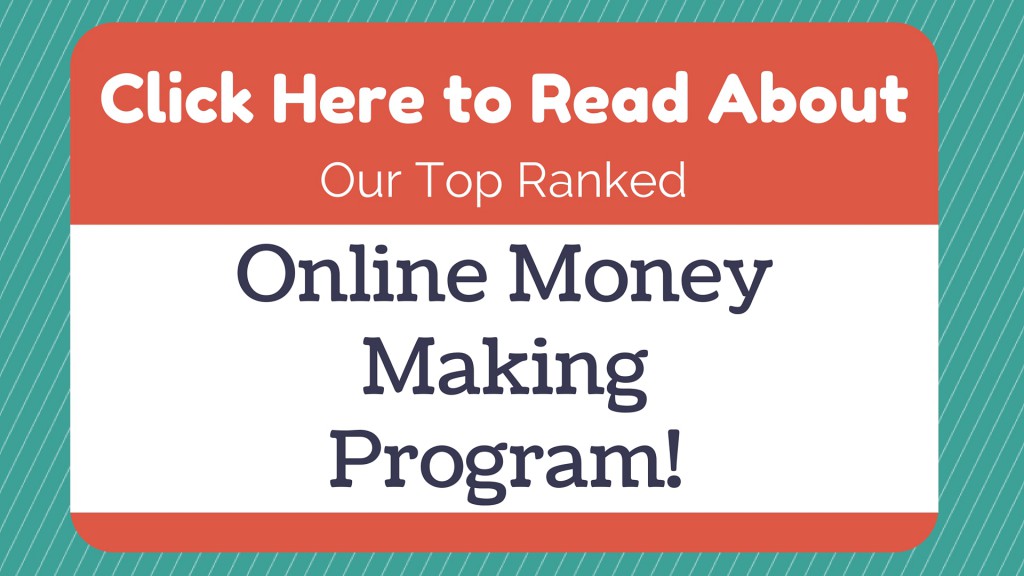 If you have any questions or concerns please leave them in the comments below, and I will certainly give you a response.
-Laetyn