You can make a guaranteed $10,000 in just 90 days with Real Marketing Master's Crush it formula… or at least that's what they claim.
In this review I'll be telling you why Real Marketing Masters is a program that you should definitely avoid.
What is Real Marketing Masters?
Real Marketing Masters is a "blueprint" created to give you the exact steps needed in order to create a 1.2 million dollar online business.
They claim that they have marketing experts who will do all of the online marketing work for you, so all you have to do is sit back, and accept the profits.  So basically that are claiming that you will make thousands of dollars to just do a few things.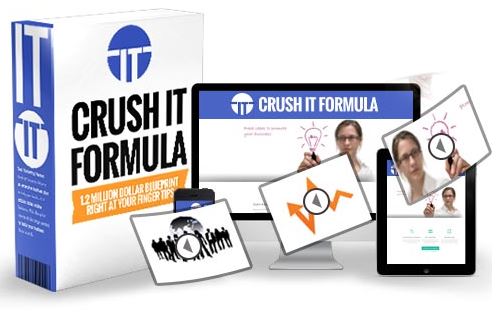 Here's what they claim to do for you:
Drive all of the traffic to your site
Track all of the leads
Create and tweak all of the capture pages
Create High Converting Webinars
Call all leads using a professional phone team
Handle all emails
Copy write all ads and sales letters
and Pay you all of the profits!
It sounds too good to be true right. That's probably because it is!
What Makes Real Marketing Masters a Scam?
First off, the price alone should be seen as a rip off.  When you see the original $27 fee to join, you might not think that it's a rip off, but when you realize that your credit card will be charged a $497 regular monthly fee, and a one time fee of $997, you might look at it a little bit as a scam.
These prices may be different by the time that you actually read this because I have found a few differences in the prices within the different forums that I've researched in.
The 90 day guarantee was a 60 day guarantee not too long ago, and not too long before that it was a 30 day.  The fact that the prices and guarantees change so often is something that should make you worry about signing up for the monthly payments.
What do the Members think?
Real Marketing Masters members create "reviews" of the program in attempts to get you to sign up so that they can earn a commission from your sign up fee and monthly payments.
Not only are these views incredibly biased and mostly untrue, but they are basically prewritten for them.  If you take the time to look through enough of these reviews, you will run into a few that are eerily similar.
The training obviously has some flaws if the members create these types of generic promotions.
While searching through these websites and forums I came across several posts and comments from several disgruntled members or past members.
Most of them talk about paying the entry fee, and spending months only to not make a cent.  But what's even worse is the fact that when they try to take advantage of the 30,60, or 90 day guarantee they can't get a response.
Some of the members even said that they sent hundreds of emails over a period of months, and never got as much as an acknowledgement.
Conclusion
Real Marketing Masters is a seemingly well put together and professional looking website that makes great promises and guarantees that they just don't provide.
They take large amounts of money for a supposedly ready to go business that just doesn't work.  Don't waste you money on this program with hopes of making money online without doing the work.
It is absolutely possible to make notable money online, I've made my share. With the right training, anyone can make good money online as long as they are willing to put in the time and effort, but a SCAM like Real Marketing Masters is not the place to go.
Places like Wealthy Affiliate have free trials that allow you to test out and see how it works before you drop any cash whatsoever.
It does not cost hundreds and hundreds of dollars to get your online career started.