In this quick review of My Traffic Business I'll be going over everything I could find out about it.
Will you actually be able to make $397 per day, or are they just trying to get your money?
Let's dive in and find out!
My Traffic Business Review
---
Product: My Traffic Business
Website: pro.mytraffic.biz
Price: $47
Is My Traffic Business A Scam? Probably 
Is My Traffic Business Recommended? No!
CLICK HERE TO LEARN ABOUT MY TOP RANKED PROGRAM
What Is My Traffic Business?
---
My Traffic Business claims to be and incredibly quick and simple way to make thousands of dollars online.

Supposedly it was created by a man named James Wendell, who lost his warehouse job, and then somehow found a way to be a millionaire online.
Apparently he is accepting 100 people into his program, and will help them make hundreds of thousands of dollars online incredibly quickly.
At least that's the story that you get in the sales video.
The Truth About My Traffic Business
---
The truth is that the sales video for My Traffic Business just throws out lie after lie in an attempt to get your money.
I've seen this exact same video before in the past for other scams that have been going around the internet.
Notice how they never say the name "My Traffic Business" or any other name for that matter in the video?
That's so that they can use this exact same video for multiple scams, and just create a new one once one gets exposed as a scam.
The Pros & Cons
---
Let's go over some of the good and bad things I could come up with about My Traffic Business.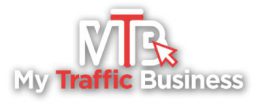 Pros:
Cons:
Unrealistic Claims
Fake Testimonials
It Could Be Anything
Over the next few sections I'll be taking some time to go further into detail about all of the points I listed out above.
Unrealistic Claims
---
This is one red flag that immediately takes down the credibility of any program I review.
If you ever come across a program that claims you can make hundreds or thousands of dollars almost right away, you should be suspicious.
The truth is that there are people making that type of money online, I even make my living online.
However it did happen right away, and it certainly didn't happen by just clicking a few buttons, or working just a few minutes a day.
If you want to actually make good money online, you'll have to put in a good amount of work over a fairly extended period of time.
Fake Testimonials
---
The very first thing they show you in the sales video is a bunch of video testimonials from people claiming that they've made thousands.
That's because one of the most convincing things is seeing testimonials from people claiming that they've had success.
The problem is that I recognize all of the people in this video as actors who can be found on a website called Fiverr.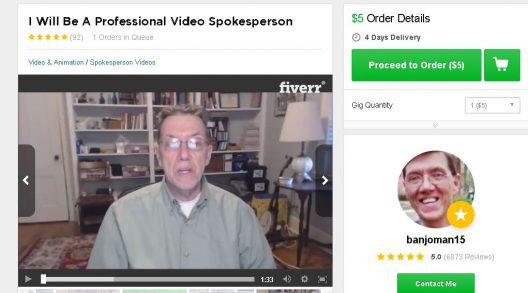 Not a single one of the claims that they make is true.
It Could Be Anything
---
I already pointed out the fact that this sales video has been used in other scams I've reviewed in the past.
They never use the actually name of a program in the video, or give any definitive information about what you'll be doing.
This means that they could give you any program or product they want to after you give them your credit card information.
I decided not to purchase this program because there are so many red flags, but my guess is that they'll send you to a high-ticket-program.
The $47 will just be the entrance fee, then they will hit you with several expensive up-sells that they claim you need in order to make money.
These up-sells often times will cost you thousands of thousands of dollars.
I could be wrong about that, but I can promise you that whatever you get won't help you make hundreds or thousands of dollars online quickly.
I doubt it will help you make any money at all.
Is My Traffic Business A Scam?
---
I want to make it clear that I didn't actually purchase My Traffic Business simply due to all of the red flags that I mentioned above.
With that being said, I'd be will to bet that it's just a scam.
I've seen "programs" like this time and time again, and I am 100% confident that you will not get anything close to what they promise you.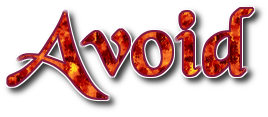 The best case scenario is that you get some crappy training that actually teaches you how to make some money online.
But I seriously doubt that.
And why take a chance on a program like this, when there are legitimate training programs that will teach you how to make money online.
What I Recommend
---
If you are looking for a scam and hype free program that will teach you how to make money online, I suggest you check out My Top Ranked Program!
They give you all of the training, tools, and support you need to succeed online, and it's completely free to get started.
Since joining their program I've been able to quit my job and work entirely from home!
If you're interested in learning more, you can…
---
Is My Traffic Business A Scam? What Do You Think? Let Me Know In The Comments Below!
---