In this review I'll be going over the Tiny Website System, and answering the question "Is Tiny Website System A Scam?"
Tiny Website System Review
---
Product: Tiny Website System
Website: tinywebsitesystem.com
Price: $1 + $49/month
Is Tiny Website System A Scam? Debatable
Is Tiny Website System Recommended? NO!
CLICK HERE TO READ ABOUT MY TOP RANKED PROGRAM!
What Is Tiny Website System?
---
Tiny Website System claims to be a system that will teach you how to make $160 to $440 per day online.
They claim that you'll be making all of that money by simply "giving away free stuff!"
Supposedly you'll learn how to set up easy "tiny websites" that will start bringing you in thousands of dollars.
Are any of these claims actually true, or is it all made up to try and steal your money?
Let's jump in and find out!
The Pros And Cons
---
Listing out the good and bad things about a system always help decide whether it's worth it or not!
Pros:
You Might Make A Little Money
Cons:
Repackaged System
Misleading Claims
TV Lies
Up-sells
Over the next few sections I'll be going more in depth with what each of these points mean.
What Is Tiny Website System Really?
---

Well if you watched through the entire sales video, and made it to the check out page, this might not surprise you.
Tiny Website System is literally just a repackaged version of another program called Profit With Jack.
You can tell this because they say "Profit With Jack" in the sales video, and the sales page is on profitwithjack.com.
They probably changed the name to Tiny Website System because Profit With Jack developed such a bad reputation!
Misleading Claims
---
One main point that I want to get across is the fact that you might be able to make some money with this system.
You'll get access to training and other tools that will help you setup a sales funnel system to make commissions from promoting various products.
This system can work, however it's not as good as they make it seem, but I'll go over that a little later.
The main thing you need to know is that you shouldn't expect to make the hundreds of dollars a day, or thousands a month that they promise.
TV Lies
---

Another thing that they put on the sales pages that's misleading is the claim that they've been on TV.
They seem to suggest that they've been featured on various new stations, which is just a complete lie.
I make money online for a living, and I would've heard of this if it was featured on TV.
The news spots that they show in the video are just segments that have nothing to do with Tiny Website System.
Notice how that never actually say the name.
The Up-sells
---
If you were only going to read one section of this review, I surely hope that it is this one.
It's important that you understand that you will not just be paying $1 to get this system like they claim.
If you look at the subscriptions terms you'll see that after 7 days you'll start paying $47 a month.

That's not too difficult to figure out before purchasing, however there are other hidden costs you need to know about.
After paying you'll get access to multiple training modules, that require you to take certain steps.
These steps require you to purchase various other tools, and sign up for other monthly memberships.
They use this tactic to try and get hundreds of extra dollars out of you!
Depending on how long you stay signed up, that could even take thousands!
Is Tiny Website System A Scam?
---
It's honestly up to you to decide whether or not Tiny Website System is a scam or not.
They do give you training that covers a system that can potentially make you money online.
However they mislead you into buying it, and will charge you an arm and leg after you pay the $1 to sign up.
Regardless of whether you consider it a scam or not, I highly recommend that you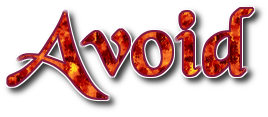 It at all costs!
Some similar websites that use this same tactic are: Limitless Commissions, Instant Success System, and $500 Cash Club!
What I Recommend
---
If you want an online money making system without all of the hype, misleading information, and up-sells then I have a suggestion for you.
It is absolutely possible to make a living online with websites, and I know that because that's how I make my living.
My Top Ranked Program teaches you everything you need to know, and gives you all the tools and support you need to succeed online.
After I joined them and followed their training, I was able to make enough money online to quit my day job!
If you are interested in learning more, you can
---
Is Tiny Website System A Scam? What Do You Think? Let Me Know In The Comments Below!
---