Is Ultimate Home Profits your ultimate way out of the "rat race" like it claims to be, or is it a scam that will leave you with nothing to show for the money that you put in?
In this review of Ultimate Home Profits I will be going into detail about whether or not I think you can truly supplement your income with it, or if it would be a waste of time.
What is Ultimate Home Profits?
---
Ultimate Home Profits is a online program that claims to teach you the exact steps to create a full time income online. When you read through the home page on the website ultimatehomeprofit.com it spends a lot of time basically just stating how great it is to work from home.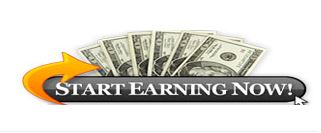 They don't really spend much time saying what you will be doing, or how you will be making money.  Instead it just uses different ways to say that you can make money online, work anytime you want for only an hour.
Everything that is said on the website sounds great, except for the fact that they don't go into detail about what you will be doing or how you will be making money.
Big Red Flags
---
I've spent quite sometime reviewing online money making programs, and there are a few things that throw up immediate red flags.
One of the main ones that this website throws up is the fact that it looks eerily similar to a few websites that I've already reviewed. Home Income Flow has an extremely similar layout, and when you sign up for it, you are redirected to another website with a graphic that looks exactly like UHP's logo.
That's not the only similarity Home Jobs Now has to UHP, they also have
The same prices
The same graphics
Similar testimonials
There are plenty of other red flags about this website:
Claims to be advertised on CNN, ABC, etc. but has not been
Claims to only take 5 minutes
Claims to only have a limited spots open
Most-likely fake testimonials
If Ultimate Home Profits was actually recommended by CNN, ABC or any other large company, you would have heard about it before.
I hate to break it to you, but there is no way to make money online in just 5 minutes.  There are ways to earn money online, but all of them require quite a bit of time and effort.
Websites like these claim that there are only a few spots left in order to make there product seem scarce. Even though it says there are only 9 positions left, I guarantee you that you could sign up and pay the fee as many times as you could afford.

Have you heard what other people are saying about UHP? You probably haven't heard any amazing success stories outside of the ones posted on their website.
It's an old scammers trick to fabricate false testimonies in order to make their product seem more legit.
Link Posting
---
After reading all about UHP I finally figured out what you would be doing in order to make your "fortune" online, and that would be link posting.
What's link posting? Well some companies will pay you to get traffic to their websites. You post links in places where people will see them, and you get paid when someone clicks on them.
But here's the problem…
You will only earn at most a few cents every time someone clicks on one of your links.  Not to mention that link posting simply isn't a good way to make money online anymore.
Here's why…
It used to work when you could just go around and post hundreds and thousands of thinks on various websites all over the internet, but Google put a stop to that.
Websites articles will not rank high in Google if they have a bunch of links posted all over their comment sections, so the websites won't allow them anymore.
I decline dozens of comments on my website all of the time because of this fact.
Conclusion
---
Ultimate Home Profits is just another scheme that was quickly created from a template in order to try and take money from people.
I won't call this a complete scam because you will get some training if you decide to buy into the program, but all of the training is useless because link posting no longer works.
My final suggestion for Ultimate Home Profits is to
Avoid it at All Costs!
---
If you have any questions or concerns, let me know in the comments below!