If you are reading this review of Clicks Valley you might be excited to get into making money online by buying, selling, and trading ads.
However there is most-likely a part of you that is worried that it might all be fake.
Is ad flipping really as simple as they make it seem, or is there more to it that you need to know?
Well let's just say you're definitely going to want to read through this review before giving them any of your money!
Clicks Valley Review
---

Program: Clicks Valley
Website: clicksvalley.com
Price: $250 Minimum
Is Clicks Valley A Scam? YES!
Is Clicks Valley Recommended? NO!
CLICK HERE TO LEARN ABOUT MY TOP RANKED PROGRAM!
What Is Clicks Valley?
---
Clicks Valley claims to be a digital marketing agency that allows you to invest in make money by purchasing advertisements.
They claim to have a marketplace full of the best ads that you can purchase and profit from in various ways.
However after digging deeper into them it appears that what they claim to be and what they actually are a two completely different things.
Throughout this review I'll be going over why joining Clicks Valley is dangerous, and why you should steer completely clear of them!
How Clicks Valley Works
---
The idea behind Clicks Valley seems like it's fairly simple. You just join up, invest some money, buy some ads and earn money.
They claim that when you purchase an ad, it will be displayed in various places on the internet, and you'll earn money when it's clicked.
Apparently you can also make money by selling your ad to other people in order to make a profit on it.
It seems pretty simple, however how they claim it works is much different than how it actually works.
While it is certainly possible to make money online by getting people to click on advertisements, that's not how Clicks Valley works.
So how does Click Valley actually work?
How Clicks Valley Actually Works
---
After arriving on the page for Clicks Valley I immediately realized that it reminded me of a couple other scams I reviewed in the past.
Both Banner Bit and Clicks Dealer use this same business model, and look nearly identical to Clicks Valley.
And they were both huge scams!
After entering in your name, email, and phone number you will be able to gain access to the members area, where you can view all of the ads.
However before you can purchase any advertisements you'll first have to deposit some money into your account by purchasing a package.
These package range from $250 all the way up to $25,000.
All I can say about them is that you absolutely SHOULD NOT purchase them!
If you entered in your real phone number when you signed up, you will most-likely get a call from an "account manager."
This person will try to convince you to invest as much money as you can because that's how you'll make the most money.
What Happens If You Invest!
---
There are a handful of things that could happen to you if you invest your money with Clicks Valley, however almost all of them end with you losing the money.
After depositing the money you will be able to start purchasing ads, and even selling them.
Your account will start to earn money and it will appear as if you are making a killing.
However the truth is that the money in your Click Valley account is fake, they are just making it look like you're earning money.
Once you reach enough money to try to cash out they will do a few things to prevent it.
They will try to talk you into investing more money before cashing out, and then they'll ask you for a ton of personal information.
I've read reports that they want things like your Driver's license, credit card information, and even bank statements and utility bills.
I highly recommend that you don't give them this information because that's only making it easier for them to get more money from you!
You're not going to ever be able to withdraw your earnings, and I honestly doubt you'll be able to ever get back your initial investment.
It Simply Doesn't Make Sense!
---
To someone who is new to making money online, the idea of flipping ads might seem pretty legitimate.
However if you know a bit about making money online, and you stop to think about it, it doesn't make any sense.
The websites that the ads run on get paid when their website visitors click on the ads on their website.
Why would they give you that money?
I have websites that earn me ad revenue, there is only one way I would ever give someone the money I make from it.
That's if they were paying me more money than I was actually making from the ads.
In which case that person (you) would be losing money.
Is Clicks Valley A Scam? – Conclusion
---
I want to be completely transparent and make sure you know that I didn't actually invest any money with this place, but that's only because I am 99.9% sure it is a scam.
They way they claim it works doesn't make sense, and every other "ad flipping" program similar to this one has been a scam.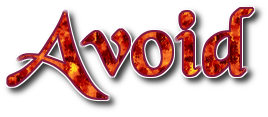 Click Valley is a dangerous place to get involved with and I'm sure it will take thousands of dollars away from innocent people.
I know the idea behind it sounds amazing, but the truth of it is that it's not even real.
Actually Make Money Online!
---
If you want to actually make money online, and you're willing to put in the time and effort it takes, I have a suggestion for you.
My Top Ranked Program gives you all of the training, tools, and support that you need to make money online.
They teach you how to build simple websites that will attract visitors who will make you money by clicking on advertisements and purchasing affiliate products.
I was a beginner when I joined them, and I've since been able to quit my job and work completely from home!
If you're interested in learning more, you can…
---
Is Click Valley A Scam? What Do You Think? Let Me Know In The Comments Below!
---