In this quick review of Clout Bucks I'll be going over everything you need to know about the company.
Will you actually be able to make $500 today? Or are they just going to waste your time?
I'll be answering all of those questions and many more within this review.
Before jumping in, if you're interested in learning about the program that helped me earn a living online, you can CLICK HERE TO LEARN MORE!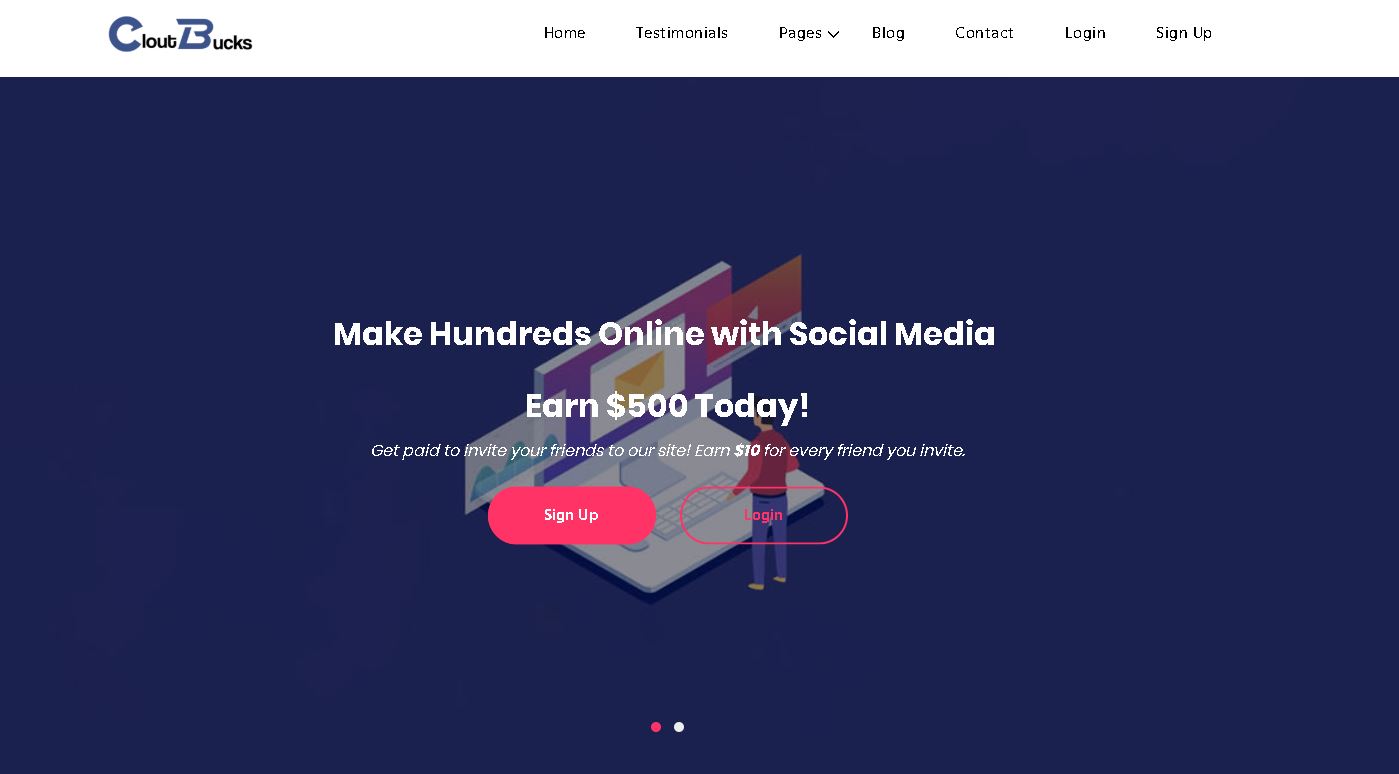 Clout Bucks Scam Review
---
Product: Clout Bucks
Website: cloutbucks.com
Price: Free To Join
Is Clout Bucks A Scam? Basically
Is Clout Bucks Recommended? NO!
CLICK HERE TO LEARN ABOUT MY TOP RANKED PROGRAM!
What Is Clout Bucks?
---
Clout Bucks claim to be the #1 Social Earning Network that will pay you money for getting other people to join.
They claim to pay you $25 just for creating an account, then $10 for every person you get to join.
As well as various amount for other tasks.
Apparently they've been in business for 10 years, and paid out $39.5 million to their members.
While that does certain sound enticing, it doesn't appear to true in the slightest.
What Is Clout Bucks Really?
---
In reality it appears that Clout Bucks is just another websites that's out to trick you.
The truth is that you will never see the money that you earn with the website.
The main purpose behind this website is most-likely to get your information, and sell it to the highest bidder.
They could possibly even earn money themselves from various tasks you complete on other websites.
The Pros & Cons
---
Normally I would list out the good and bad things about this website, but I've only found bad things.
Pros:
Cons:
They Don't Pay Out
It's Very Dangerous
Tons Of Shady Stuff
Just Like Other Scams
Throughout the rest of the review I'll be going further in depth about all of the points I listed out above.
#1: They Don't Pay Out
---
There is a good chance that you're reading this review because you went to cash out, and they didn't give you your money.
They're also very sneaky with the way they go about not doing it.
Firstly, there is a certain amount of money you have to have in your account before you can cash out.
This means that they are guaranteed to get you to sign up several friends before you realize it's fake.
Secondly, they have a shady fraud policy that they use to their advantage.

Once you finally reach the money threshold and try to cash out, they'll simply say you committed fraud.
They'll say you had fake clicks or something to justify not giving you your money.
That way they don't have to pay out, and they can seem somewhat legit.
There's even a comment at the bottom of one of their blog posts from a member complaining about not getting paid!
#2: It's Very Dangerous!
---
I know that you didn't pay any money or put in any credit card information, but you could still lose money.
When you created your account, you had to supply an email address and password.
Most people use the same password for most of their accounts online.
Did you supply them with a email address and password combination that you've used for a PayPal account or bank account or something.
If so, you now have the risk of losing a bunch of money. I've heard of it happening before.
Not to mention the could now hack into any other account you have with the same combination.
#3: Tons Of Shady Stuff
---
Just briefly looking over the website I found a few other shady things you should know about.
First off, I took a look at their task wall, and just about every single one requires you email address or phone number.
This even further solidifies the idea that they are just after your information.
Another shady thing is the fact that they seem to be connected to a known scam called Kids Get Money.
They only have 3 blog posts on their website (which is shady on it's own) and one of them is about how they definitely aren't a scam.
That's not even the most interesting part…
#4: Just Like Other Scams!
If you take a look at the tags underneath the post, all of the tags are for Kids Get Money.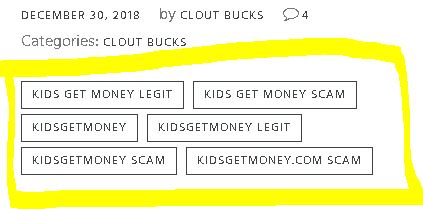 Another interesting thing is the fact that if you go to the Kids Get Money website, it redirects you to Clout Bucks now.
My guess would be that once Kids Get Money was outed for being a scam, they changed the name and the website to Clout Bucks.
The truth is that there are real GPT websites out there that will actually pay you.
However the difference is that they will pay you a couple of cents per task.
I've come across dozens of websites just like Clout Bucks, that claim to pay $10+ per task like Paid4Clout and CashOg.
However I've NEVER found a single one that wasn't a scam, and actually paid out!
Is Clout Bucks A Scam? – Conclusion
---
I'm almost as certain as I can be that Clout Bucks is a scam, without wasting a bunch of time completing tasks that I'll never get paid for.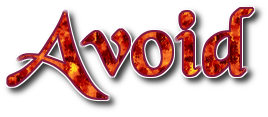 I strongly suggest that you avoid them, and don't waste your time making them money without getting anything in return.
It would also be a good idea to change the passwords for any accounts that use the same email.
As well as ignore the large amounts of spam offers you'll be receiving to that email address as well.
How To Make Real Money Online!
---
There are plenty of real companies that will pay you for getting people to pay for their services, or purchase their products.
Even companies like Walmart and Amazon!
The method of making money this way is called Affiliate Marketing, and it's actually How I Make My Living Online!
It sounds simple, but there is a lot more to it than you would think.
That's why I suggest you check out My Top Ranked Program because they give you all of the training, tools, and support you need to succeed.
It takes a good amount of time, effort, and determination, but if you're willing to do it, there's a lot of money to be made online.
---
Is Clout Bucks A Scam? What Do You Think? Let Me Know In The Comments Below!
---