In this quick review of The Translate Go Android App I'll be giving you my thought about the app and telling you whether I think its a scam, or a legit way to make hundreds of dollars online!
Translate Go App Review!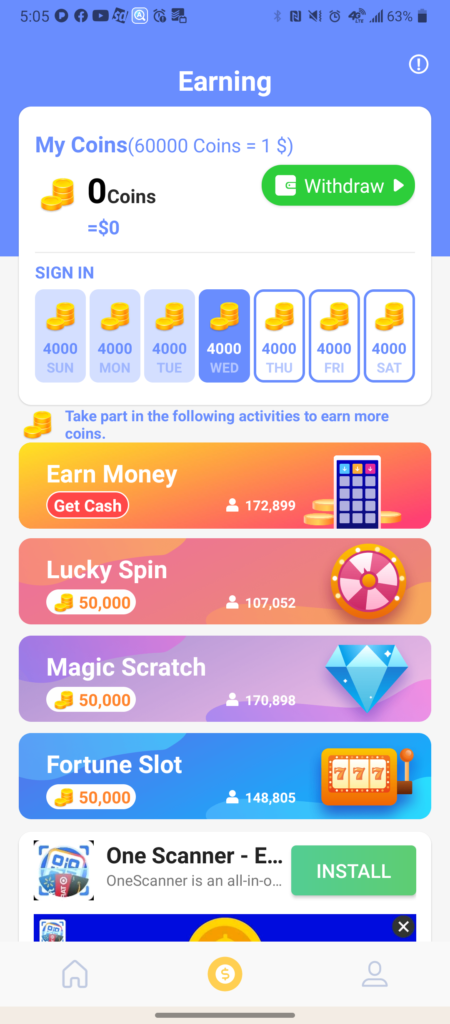 ---
Produce: Translate Go App
Creator: ChenSX
Price: Free To Download
Verdict: NOT RECOMMENDED
CLICK HERE TO LEARN ABOUT MY TOP RANKED PROGRAM!
What Is The Translate Go Android App?
---
Translate Go is an app that can be downloaded onto android devices through the use of the Play Store.
It claims to be an app where you can earn money by simply translating text from one language into another.
The basic idea behind it is to use it like Google Translate, and get paid money for it.
Honestly that sounds great! Especially for people who often use Google Translate. Why not just use Translate Go and make money instead?
Well it's not quite as great as it sounds, and I'll be getting to why that is here shortly.
Pros And Cons
---
Let's go over some of the things I like and dislike about Translate Go!
Pros:
Might be able to make money (Strongly Doubt It)
Cons:
It will take a long time to make any money
The cash out threshold is outlandishly high
Buggy App
Now let's take some time to go over the individual points I listed above, and get into what I mean with each of them.
Does Translate Go Actually Pay Out?
---
At the end of the day, the only thing that really matters is if they will actually pay you after reaching the incredibly high threshold.
If you can reach it…
Let's quickly break down what exactly you need to do in order to even get a chance to get paid out.
The threshold for cashing out is 2,000,000 coins. You will be earning a miniscule 4 coins for each word that you translate. That means you will have to translate 500,000 words before you can get a $35 Gift Card.
The catch is that you are only able to translate 100 words at a time, and after each translation you have to watch a video ad.
That means that in order to cash out, you will have to do 5,000 translations, and watch 5,000 video ads.
If each video is 30 seconds, that would be 150,000 seconds, which comes in just shy of 42 HOURS of watch time alone!
Are you willing to spend 42 hours watching videos to find out whether they actually payout or not?
Because I certainly am not willing to do that.
Why waste so much time on a potential scam, when there are plenty of other ways to make money online.
Translate Go App Payment Proof
---
There are people online saying they do pay out, however there are plenty of others who say they do not.
Unfortunately the only way for you to find out for sure is to potentially waste 42 hours+ earning the 2,000,000 coins.
Which I highly recommend against doing, because any "proof of payment" you find online, could've easily been faked.
All of the "payment proof" I could find online were just people talking about the app while never actually showing any proof.
And to be quite honest I wouldn't even trust it if they did show it.
Conclusion: Is The Translate Go App A Scam Or Legit?
---
I try to be as honest as I possibly can within these reviews, which is why I definitively can't say for sure whether Translate go is a scam or legit.
However I can say that I absolutely DO NOT RECOMMENED that you spend the minimum 42 hours it would take just to reach the threshold for cashing out.

Even if the app does pay out, you would quite literally only be getting paid a handful of cents per hour that you put in.
Which in my opinion is a complete waste of time, especially when places like my #1 Recommended Program, can teach you how to much a whole lot more than that online.
Actually Make Real Money Online!
---
Did you know that companies will actually pay you money to help sell their products online?
No creating your own product, no packaging, shipping, or any of that stuff.
You just help internet users find the products online, and get paid when they make a purchase.
That's actually how I make my living online!
If you're interested in learning more, I suggest you CLICK HERE TO LEARN MORE ABOUT MAKING MONEY ONLINE!
---
If you have any comments, questions, or concerns please don't hesitate to let me know in the comments below!
---