In this quick review of Copy My Email System I'll be going over what it is and answering the question "Is Copy My Email System A Scam?"
Will you actually be able to make $160 to $440 a day, or are they just saying that to get your money?
Let's jump in and find out!
Copy My Email System Review
---
Product: Copy My Email System
Website: copymyemailsystem.com
Price: Free – $100's In Up-sells
Is Copy My Email System A Scam? Probably
Is Copy My Email System Recommended? No!
CLICK HERE TO LEARN ABOUT MY TOP RANKED PROGRAM!
What Is Copy My Email System?
---
Email marketing is an incredible way to make money online. If you build up a big enough list you can use it to bring in money day after day.
As someone who makes a living online, I can't say enough good things about email marketing.
However with Copy My Email System, Bobby claims that he will pay you to send emails, so you don't have to worry about building a list.
He claims that he has over 1 million email subscribers, and is looking for people to help him send out emails.
Apparently you'll get paid $0.20 every time you get someone to click on one of the links within your emails.
Is any of that true, or are they just trying to scam you?
Let's find out!
The Pros And Cons
---
Let's go over some of the good and bad things about this program!
Pros:
Cons:
Fake Testimonails
Tons Of Up-sells
Complaints
Over the next few sections I'll be going a bit more into detail about the points I listed out above.
The Fake Testimonials
---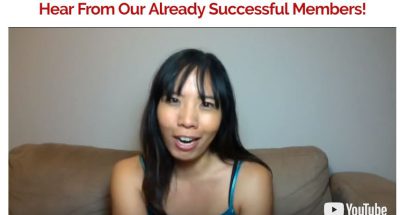 I know it can be pretty convincing when you come across testimonials from members claiming that they've made money with a system.
That's exactly why "systems" like this one pay actors to say good things about their program.
A quick search on Fiverr.com will help you find dozens if not hundreds of people who will record a short video saying basically whatever you tell them to.
I've seen a couple of the people in their testimonials sections promoting other scams, and I'm sure I could find the other ones on Fiverr if I took the time to.
Tons Of Up-sells
---
I honestly didn't count, but I know they say that their system is absolutely free several times throughout their pages and training.
However after you join up and start going through the training you'll come across several things like this.
That's not even the start of it.
First they will tell you in order to get started you have to pay $1.95 for the first 5 days of your account, then you'll be charged a one time payment of $97.
Then after that you will see several suggestions that promise to help you make even more money at a faster rate.
You can purchase 5000 email subscribers for $199, or spend even more purchasing referrals/emailers to make you more money.
Complaints
---
In doing my research I also came across a handful of complaints from people saying that they never got paid the money they earned.
Most of them basically said that they joined, paid hundreds of dollars for upgrades, and then never received any payments.
You have to make at least $500 in order to cash out your money, however most of the complaints said that their accounts were closed after trying to get their money.
Is Copy My Email System A Scam?
---
I want to be completely honest and tell you that I didn't actually try out the system or pay any money for the upgrades.
That's simply because there are just way to many red flags for me to put any of my money or time into testing it out.
Obviously since I didn't try it out I can't 100% call it a scam, but I can suggest that you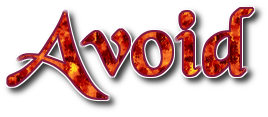 Copy My Email System
This is an incredibly shady "system" and I honestly believe that you will lose any money that you give them, and won't earn a dime in return.
Actually Make Money Online
---
If you are someone who is willing to put in the time and effort, and wants to make money online, then I have a suggestion for you.
My Top Ranked Program has helped me build an income online that has allowed me quit my day job and work completely from home!
They give you all of the tools, training, and support necessary to create an online income.
If you are interested in learning more, you can…
---
Is Copy My Email System A Scam? What Do You Think? Let Me Know In The Comments Below!
---