In this review of Copy The Millionaire, I'll be going over everything that you need to know, and answering the question "Is Copy The Millionaire A Scam?"
Copy The Millionaire Review
---
Product: Copy The Millionaire
Website: copythemillionaire.com + copythemillionaire.net
Price: $37 – $49 + Expensive Up-sells
Is Copy The Millionaire A Scam? Debatable (I'll Explain)
Is Copy The Millionaire Recommended? NO!
CLICK HERE TO LEARN ABOUT MY TOP RANKED PROGRAM!
What Is Copy The Millionaire?
---
Copy The Millionaire claims to be a system that you can copy that will earn you $10,000 or even $3,245 per day.
There are a bunch of video testimonials of people claiming that they have earned a ton of money with the system.
Those testimonials are real, however there is a lot of misinformation about what you'll actually be paying for.
Throughout this review I'll be giving you everything you need to know before deciding to purchase it.
What Is Copy The Millionaire Really?
---
As it turns out Copy The Millionaire will actually be different for you depending on which sales page you're on.
What do I mean by that?
Well in actuality, Copy The Millionaire doesn't really exist, it's just a series of sales pages that funnel you into different programs.
Copythemillionaire.com will send you a program called Jeff's 6 Figure Business System, and copythemillionaire.net will take you to Aspire.
There may be even more sales pages that will take you to other programs.
Over the next few sections I'll be going over exactly what those programs are.
CLICK HERE TO LEARN ABOUT THE PROGRAM THAT'S HELPED ME MAKE A LIVING ONLINE!
 What You'll Be Paying For
---
There are most-likely several webpages for Copy The Millionaire, however in this section I will only be going over the two that I've found.  There may be more out there.
Aspire
If you are on copythemillionaire.net then when you go to check out you will be taken to a page for a program called Aspire.
Aspire is the first step into an even bigger system known as Digital Altitude.
This can be a bit confusing, however I'll try to explain it as best as I can.
Digital Altitude is made up of multiple training levels, that you will have to continue purchasing to get the training that you need.
The training will teach you methods for getting other people to purchase Aspire, and other DA products. You'll earn commissions every time you get someone to pay.
However there is a pretty big catch.
You have to purchase each item they offer in order to be eligible to make a commissions from it. The problem is that these products cost upwards of thousands of dollars.
The products that you will both be purchasing and selling range from $595 all the way up to $27,997.
You'll have to pay nearly double the commission that you want to make, so if you want to make the $1,200 commission they talk about, you'll have to pay over $2,500 for it.
So yes, it is possible to make a lot of money with this system, however you'll have to spend thousands to get the chance to.
Jeff's 6 Figure Business System
The other program that I saw they are trying to get you to pay for is called Jeff's 6 Figure Business System.
If you are on copythemillionaire.com then this is the system that you will most-likely be paying for.
6 Figure Business also sells under the names Ultimate Laptop Lifestyle, and Laptop Lifestyle Secret.
The main thing that you need to know is that it has the same main problem that Aspire has.
It's a High-Ticket-Program that requires you to purchase products that cost thousands of dollars in order to make good money from it.
There are people out there who make a lot of money with this system, however those people have also spent thousands of dollars on it.
What You Need To Know
---
There are a few things that I want to make sure you know before jumping in and purchasing these products.
For one, it is absolutely not an automatic system. If you want to make money you will have to put in a lot of consistent hard work.
There is nothing wrong with hard work, there is simply no way for you to make money online without putting in time and effort.
However it is important that you know that before you give them your money.
Another thing that's important for you to be aware of is the fact that a majority of the people who pay for this program fail at it.
If you go to the earnings disclaimer for Jeff's 6 Figure Business System you'll get the following statistics.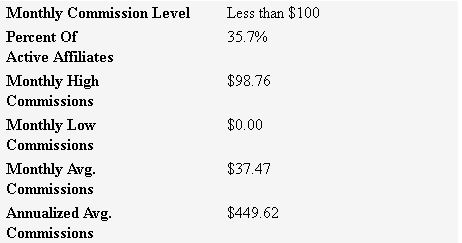 35.7% of the active affiliates make less than $100 per month. Those are just the active affiliates, it doesn't count all of the people who have paid and dropped out after a month or so.
There are people who make more, however the percentages drop down to 3%- less than 1% for the people who make the money that they promise you in the sales video.
The simple truth is that most people do not make anywhere near the amount that they promise you on the sales page and in the sales video.
Is Copy The Millionaire A Scam?
---
It's up to you to decide whether or not Copy The Millionaire is a scam or not. They purposely try to mislead you into paying for something without giving you the information that you need to be aware of before joining.
Regardless of whether you consider it a scam or not, the lies, misinformation and cost of the overall program leads me to suggest that you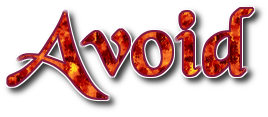 Copy the Millionaire.
If you are still planing on purchasing this system, please make sure to verify what you are paying for before you do it. They could swap out these systems at anytime, and sign you up for something completely different when you pay.
Make Money Online WITHOUT Risking Thousands
---
If you are interested in making money online and don't want to shell out thousands of dollars to do it then I have a recommendation for you.
My Top Ranked Program has helped me make enough money online to quit my day job, and work completely from home.
It take plenty of time and effort, but if you are willing to put in the work I am confident that anyone can succeed.
If you are interested in learning more, you can…
---
Is Copy The Millionaire A Scam? What Do You Think? Let Me Know In The Comments Below!
---