In this review of Real Profits Online I'll be going over everything you need to know about it before even thinking about giving them your money.
Is anything they say in the video true? Will you actually be able to make $500 per day online, or any money at all?
These are the questions that I'll be answering within this review!
So let's jump in!
Real Profits Online Review
---
Product: Real Profits Online
Website: Multiple
Price: $47 + Up-sells
Is Real Profits Online A Scam? Probably
Is Real Profits Online Recommended? No!
CLICK HERE TO LEARN ABOUT MY TOP RANKED PROGRAM!
What Is Real Profits Online?
---
Real Profits Online claims to be a  system that will help you make $500 per day online without having to do much work at all.
They claim that they will help you set up your own website that will start making you tons of money within just a few minutes.
They even go as far as claiming that you'll be able to get all of that stuff for completely free!
Well before joining up, there are several things that you should know about this!
What Is Real Profits Online Really?
---
In reality, Real Profits Online is just a get-rich-quick scheme that promises you the world without delivering on any of those promises.
The sales video is full of lies, misleading claims, and even fake testimonials that are meant to deceive you into giving them money.
There are multiple sales pages that you could've come across but this one below is the first one I arrived at.
I was immediately skeptical of it for several reasons, the main reason being the fact that this same page was used for another huge scam I reviewed in the past called Amazon Cash Websites.
Just look at the name at the top of the page: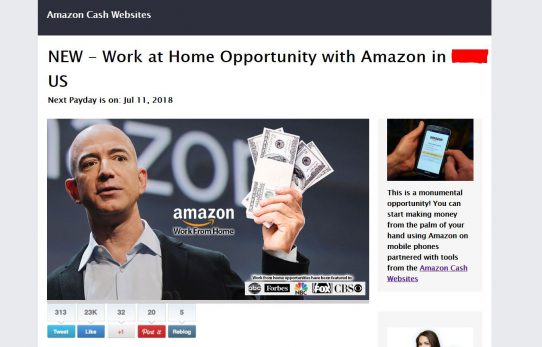 It's even the exact same article.
They just create these articles to look like real news, in order to convince you that the scheme they link you to is legit.
Every link on that article takes you to the exact same capture page.
The Pros & Cons
---
Let's take a minute to go over some of the good and bad things about this program. Well actually, there isn't really anything good.

Pros:
Cons:
Unrealistic Claims
Lies About The Price
Fake Testimonials
Over the next few sections I'll be going further in depth about all of the points I just listed out above!
Unrealistic Claims
---
Like I said earlier, Real Profits Online just tells you everything that you want to hear in order to get your money.
They claim that you can start make hundreds of dollar per day almost immediately without having to do much work at all.
Doesn't that sound a little too good to be true?
While it is certainly possible to make good money online (I make a living online), it's not going to happen overnight without doing much work.
The truth is that if you want to actually make any notable amount of money online you're going to have to put in a good amount of time and effort.
Lies About The Price
---
Multiple times in the sales video the spokesperson claims that you are going to get everything they offer for completely free.
However when you get to the end of the sales funnel, that ask you for $47 to gain access.
It's also important for me to point out that that is not where they stop asking for money.
After signing up and paying the $47 they will immediately start throwing other upsells in your face.
They will claim that if you just pay $197 more, you'll start making even more money even faster!
They will most-likely try to get hundreds of dollars out of you.
Don't trust anything they say!
Fake Testimonials
---
One thing that seems to work in convincing people that something is legit is seeing other people saying it works.
There are video clips of people claiming that they've made thousands of dollars in a matter of days with this system.
However the truth is that those people are just paid actors saying what the creator of this scheme told them to say.
I've seen these exact same people making similar claims about different scams all over the internet like Ecom Cash Code and Greedy Mentor.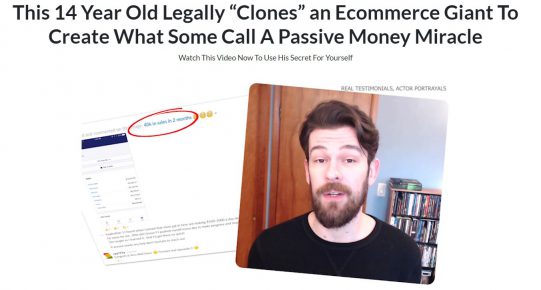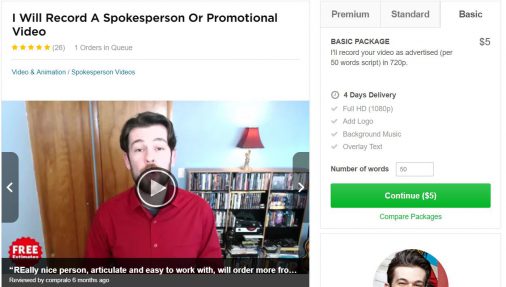 The images above are of one of the guys in the video claiming to have made a ton of money with the system.
I could find all of the other people, but I feel like finding one should be enough proof.
Is Real Profits Online A Scam?
---
I want to be completely transparent and tell you that I didn't actually purchase Real Profits Online due to all of the reasons I listed out in this review.
That's the only reason why I don't want to call this system an out right scam, however I will call it a get-rich-quick scheme!
I don't know what you'll get if you give them your money, but I do know that it won't be anywhere near as great as they claim it is.
You won't start making tons of money with it, and you certainly won't start making any right away!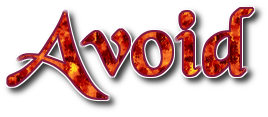 I strongly suggest that you completely avoid Real Profits Online, and don't give them any of your money.
If you already have given them your money, let me know in the comments below what happened and how much more money they tried to get out of you.
Actually Make Money Online!
---
If you're looking to learn how to actually make money online, then I have a suggestion for you!
My Top Ranked Program gives you all of the training, tools, and support you need to actually make money online.
Since joining their program I've been able to make enough money online to quit my job and work completely from home!
It's not a get-rich-quick scheme, it's a training program with tools and resources.
If you want it to work you're going to have to put in actual time and effort into implementing what they teach you.
If you're interested in learning more, you can…
---
Is Real Profits Online A Scam? What Do You Think? Let Me Know In The Comments Below!
---