In this review of Simple Profit Secret I will be pointing out all of the reasons why it's basically a scam!
Simple Profit Secret Scam Review
---
Product: Simple Profit Secret
Creator: Unknown
Website: simpleprofitsystem.com
Price: $37 + Crazy Up-sells
Verdict: RipOff
CLICK HERE TO READ ABOUT MY TOP RANKED PROGRAM!
What Is Simple Profit Secret?
---
According to the sales page it is a super simple way to make $1,000 to $7,000 in not time at all online.
Well to be honest, Simple Profit Secret isn't really anything.
Let me explain.
It is just a sales page that is meant to hype you up then redirect you to a completely different product.
I'll explain that more here shortly!
Pros And Cons
---
Regardless of whether I like a product or not I always try to be fair and find some good things about it!
Pros:
You can MAYBE make some money
Cons:
You're going to have to spend A LOT of money
Simple Profit Secret doesn't really exist
Now let's go over what I mean with these bullet points.
Simple Profit Secret Doesn't Really Exist
---
What I mean by this is that the "Simple Profit Secret" program itself doesn't exist.
However, they will direct you to a purchase page for a different item.
That's why in the video they never actually say the name of the product that you will be buying.
They never did say the words "Simple Profit Secret" did they?
That's because the odds are that they will switch out the product they try to get you to buy with whatever is popular at the time.
The product that they are trying to sell right now is Aspire, so I'm going to explain what that is.
What Is Aspire
---
Aspire is the entry level version for a online money making scheme called Digital Altitude.
Basically Digital Altitude is a recruiting system where you get paid to get other people to join.
They have a handful of other way more expensive products for you to sell, but there is a catch.
You have to purchase the products before you are able to sell them.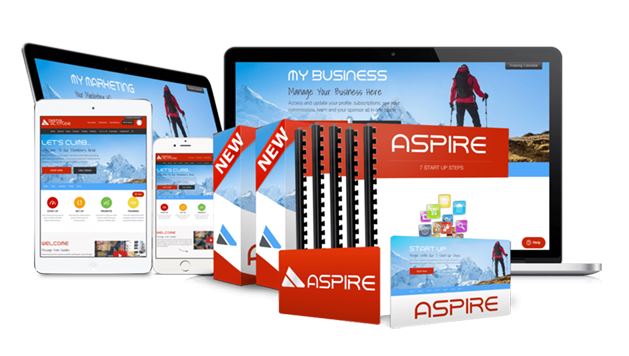 Let's go over how much you will have to pay for each item:
Aspire: $37/Month
Base: $397
Rise: $1,497
Ascend – $6,697
Peak – $11,997
Apex – $19,997
If you decide to purchase each of these items you will end up spending an incredible
$40,662
That is just an insane amount!
To be fair, of course you can make money by getting other people to purchase these items.
But do you really think you're going to be able to get someone to purchase something for $6,000 +?
I'm sure there are people out there who spent that much money to buy in, and never made a single sale!
My Personal Thoughts
---
I personally think that no matter what product Simple Profit Secret points you to, you should avoid it.
There are a lot of people who have bought into Digital Altitude, and a lot of people have lost a lot of money.
I'm sure there are people who join Digital Altitude and make some great money, but are you confident that you're going to be one of them?
Take a look at this:
If you click on the "full income disclosure" at the bottom of the video you can see what people really make.
The screenshot above shows that 61.8% of the people who join make less than $100 a month.
If you read through the other stats that they show, only 2.3% of the people who are active make the $5,000 to $9,999 a month that they brag about!
In my opinion you should avoid this system at all costs!
Conclusion
---
In my opinion, Simple Profit Secret is a

simply because it doesn't really exists and just redirects you to a differ product.
However, Digital Altitude is not a scam because you can actually make some money with it.
But in my opinion it is a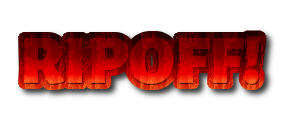 that will cause you to lose a lot of money if you get tangled up in it!
Here are some other scams that promote the same system: 7 Figure Breakthrough, $500 Cash Club, Simple Income Solution.
The Best Way To Make Money Online!
---
If you are serious about making money online and are ready to put in some work, you should check out my top ranked program!
They teach you what is in my opinion, the best way to make an online income.
You don't have to spend thousands of dollars, in fact it is actually free to get started.
After joining their community I have been able to create an online income that allowed me to quit my job and work full time from home!
---
If you have any questions or concerns, please let me know in the comments below!
---