In this review of Bitcoins Wealth Club I'll be going over what the "system" is and telling you if I think it's a scam or not!
Bitcoins Wealth Club Review
---
Product: Bitcoins Wealth Club
Creator: Vitaliy Dubinin
Website: bitcoinswealthclub.com
Price: Free (Sort of)
Is Bitcoins Wealth Club A Scam? YES!
CLICK HERE TO READ ABOUT MY TOP RANKED PROGRAM!
What Is Bitcoins Wealth Club?
---
Over the past year or so a cryptocurrency known as Bitcoin has exploded in value and now everyone is trying to cash in on it.
Now that everyone is trying to make money with Bitcoin, there are scammers who pop up to take advantage of people who don't know what they're doing.
That's what Bitcoins Wealth Club is doing. It's just like Bitcoin Loophole, and The Bitcoin Code!
They claim that if you sign up for their free software  you'll start earning 0.3 Bitcoins per day on complete auto-pilot.
That's a lot of money, and will continue to be more and more as the value of Bitcoin goes up.
Let's dive in and find how much truth their is to this opportunity.
Pros And Cons
---
I always try to be fair and list out the good and bed things about a program to help you decide if you want to buy it.
Pros:
You Can Possibly Make Money (Not The Way You Think)
Cons:
The Creator Is Sketchy
Associated With Known Scams
It's Not What You Think
Now I'm going to take a little bit of time to go a little more in depth with these points.
The Creator Is Sketchy
---
Bitcoins Wealth Club was created by Vitaliy Dubinin and he is known for being shady and creating scams.
He has been behind many programs that are similar to this one that don't provide much value to the purchaser.
Another thing he is known for is recommending crappy programs to his visitors in order to make money for himself.
Associated With Known Scams
---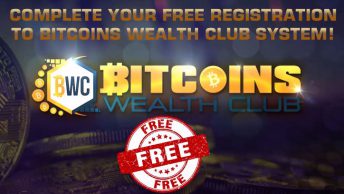 I bet you're wondering how something that can make you so much money on auto pilot is free.
That's because he makes all of his money when you sign up for the scams that he recommends you to.
You will basically be sent to Ponzi schemes that can in reality make you some money.
But trust me, you don't want to be a part of that.
A few of the scams that they are associated with are USI-Tech and Trade Coin Club.
It's Not What You Think
---
I first want to point out that it is possible for you to make some money if you sign up for the programs he recommends.
With that being said, you won't make any money with Bitcoin, it would all be from getting people to sign up for the same program you signed up for.
That's how these schemes work.
The only way you can make any real money is by referring other people to the system, and you'll get paid when they do.
That's why you'll see so many people claiming that this is the best opportunity to make money right now.
Because they simply want you to join so that they can make money from you.
It's just a vicious cycle known as a ponzi scheme.
Is Bitcoins Wealth Club A Scam?
---
Honestly it's going to be up to you to decide whether it's a scam or not. You certainly won't be making as much money as they claim.
And you won't be making the money in the way that they claim either.
In my opinion however Bitcoins Wealth Club is a scam that you should most definitely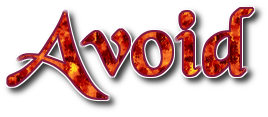 The fact is that there just isn't an automated system out there that's going to bring you in money online.
If you wan't to make money online you'll have to actually put in some work.
Make Real Money Online
---
If you are someone who is interested in actually making money online, and you aren't scared to put in a little work, I have a suggestion for you.
Anyone can succeed online, and I know that for a fact because I was able to succeed.
When I started out I worked a full time day job, and went to school part time.
I was still able to put in enough work to earn enough money to quit my job and make a living online.
As long as you have access to the proper training, tools and support you can succeed exactly like I did and thousands of other have.
You can get started for free with everything you need in the exact same place I got started.
If you are interested you can…
---
What do you think about Bitcoins Wealth Club? Let me know in the comments below!
---