If you're reading this it's probably because you're wondering if Explode My Payday is a scam, or if you can actually make thousands of dollars a day.
In this review I'll be going over everything you you need to know about before even thinking about getting out your wallet.
In fact I've come with 5 good reasons why you should completely avoid this place and save your money for something else.
Let's dive in.
Explode My Payday Review
---
Product: Explode My Payday
Website: explodemypayday.com
Price: $47
Is Explode My Payday A Scam? Probably
Is Explode My Payday Recommended? No!
CLICK HERE TO LEARN ABOUT MY TOP RANKED PROGRAM!
What Is Explode My Payday?
---
Explode My Payday claims to be an incredible new system that will help you make thousands of dollars online.
Some of the people in the video claim that they make $4,000+ per month, while the page claims that you can make $1,000+ per day.
The so called creator Meaghan Harper claims that she needs 45 people to help her expand her online business.
However the truth is that all of the those things are just complete and total lies.
I'll be going over all of those lie and exposing this so called system for what it really is.
The Pros & Cons
---
I always try to come up with at least one good thing to say about every program that I review, however sometimes I just can't.

Pros:
Cons:
Just Like Other Scams
Ridiculous Income Claims
Fake Creator
Fake Testimonials
Not Enough Information
Over the next several sections I'll be going further into detail about all of the points that I just listed out above.
#1: Just Like Other Scams
---
The truth is that as soon as I arrived at the website for Explode My Payday I thought that I had already reviewed it.
However it turns out that I only thought that because it looks just like a few other scams I exposed in the past.
Greedy Mentor, Your Freedom Mentor, and Seven Figure Profit Code are all scams that look almost exactly like this one.
Check this out!
They have the same videos, and make the same claims, they just change the name of it, and occasionally a few words and colors.
#2: Ridiculous Income Claims
---
I know it sounds pretty incredible to think that you could start making thousands of dollars per day in no time at all.
However the simple truth is that that's not how making money online actually works.
Don't get me wrong, you can actually make good money online, in fact I make my living online.
The point I want to hit is that it takes actual time, and plenty of effort to make notable amounts of money online.
You're not going to be making thousands or even hundreds of dollars per day online within a few weeks let alone a few days.
#3: Fake Creator
---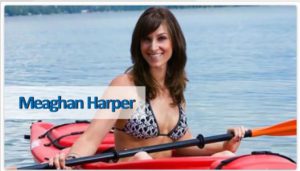 Another thing I want to point out real quick is the fact that Meaghan Harper is just a made up name that's used in a bunch of scams.
The real creator of Explode My Payday want to keep their identity anonymous so they can just make another scam once this one is exposed.
The image of her is simply a photo pulled off of a random stock image website.
#4: Fake Testimonials
---
While I already went over the fact that the video has been used in in other scams, I want to point out something else.
The people in the video claiming that they've made tons of money are just paid actors found on a website called Fiverr.
You can pay them a relatively low amount of money for them to read a script that says basically whatever you want.
#5: Not Enough Information
---
The last thing I want to point out to you is the fact that you have absolutely no idea what you are actually buying into here.
What exactly will you be doing?
How often will you have to do it?
Are you going to be working for someone, or starting your own business?
Do they have training videos? If so how many?
Those are just a few of the questions that need to be answered before you should be thinking about shelling out your money.
I've reviewed hundreds of online money making programs, and all of the legit ones answer those questions and more.
Why give your money to someone when you don't even know what you'll be getting in return?
In reality they could basically give you whatever they want to if you pay them.
Is Explode My Payday A Scam?
---
The Explode My Payday sales page is just a renamed sales page that has been used for a ton of scams in the past.
They do nothing but lie and mislead you in hopes that you'll get out your wallet and give them $47.
For those reasons I decided not to purchase Explode My Payday, and I strongly suggest you don't either.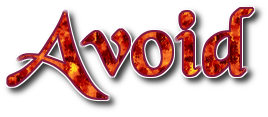 The only reason I'm not straight out calling it a scam is because I didn't actually purchase it.
But I don't have to purchase it to know that they are lying about just about everything they talk about.
Not to mention that there are plenty of other options out there if you're interested in making money online.
What I Recommend For Beginners
---
If you're a beginner who's looking to learn more about making money online then I have a suggestion for you.
My Top Ranked Program gives you all of the training, tools, and support you need to make money online.
Since joining them I've been able to make enough money online to quit my job and work completely from home.
I want to make it very clear that it's not some get-rich-quick scheme, it's a training platform.
If you want to make any money you're going to have to put in plenty of time and effort to make it work.
If you're still interested, then you can…
---
Is Explode My Payday A Scam? What Do You Think? Let Me Know In The Comments Below!
---