In this quick review of Get Money Relief I'll be going over what it is, and telling you whether I think it's a scam or not.
Will it actually change your life?
Let's dive in and find out!
Get Money Relief Review
---
Product: Get Money Relief
Website: getmoneyrelief.com
Price: Varies
Is Get Money Relief A Scam? Basically
Is Get Money Relief Recommended? No!
CLICK HERE TO LEARN ABOUT MY TOP RANKED PROGRAM!
What Is Get Money Relief?
---
Get Money Relief basically promises to allow you to completely change your life from the comfort of your own home.
They claim that you be able to secure your financial future all while being your won boss.
Are any of the claims they make true, or are they just telling you all of this to get you excited to give them your money?
Let's see…
The Pros & Cons
---
It seems to help my readers a bit more when they can see the good things listed out right next to the bad.
Pros:
Possible to make money (unlikely)
Cons:
Misleading Information
It's just like another scam
Funnels To A Different Program
Expensive Upsells
Over the next several sections I'll be giving you more details about the points listed above.
Misleading Information
---
The website and sales video are full of a bunch of non sense claims about taking advantage a loophole  that will allow you to get a stimulus package or something.
I honestly didn't even watch through the video because I knew it was complete lies as soon as I started watching it.
One other thing I noticed right away was the fact that I've seen this exact same thing before.
It's Just Like Another Scam
---
As soon as I arrived on the website I immediately recognized it. Not because I've been on the website before, but because I've been on another website that looked exactly the same.
A Few month back I wrote a review for a program called Cash Relief Now.
I think you'll recognize it…
Funnels To A Different Program
---
The truth is that Get Money Relief is just a website that was setup in order to funnel you into another program called MOBE.
MOBE isn't something that I would necessarily consider a scam, however there are several things you need to know about it before signing up.
It is possible to make money if you follow the training that they give you.
However the main reason why I don't recommend signing up is because it's incredibly expensive!
Expensive Up-sells
---
I know the initial price they ask for is reasonable, especially if it's going to help change your life.
However the problem is that what you get for that low price is just a little sample of the training that you actually need in order to succeed.
As you work through the training they will begin to up-sell you expensive upgrades that will literally cost you thousands.
When I say thousands, I mean they range all the way up to $10,000 to $50,000!
While you can make money by getting other people to buy those upgrades, you'll first have to purchase them yourself.
Is Get Money Relief A Scam?
---
Get Money Relief purposefully tries to mislead you into purchasing a program that is nothing like what they claim it is. You'll also be forced to spend thousands of dollars if you want to chance to earn the types of money they brag about.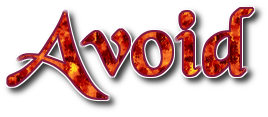 While you don't have to take my word for it, I strongly suggest you do. If you decide to ignore my warning and sign up, I suggest quitting when they start asking you for more and more money.
Make Money Online WITHOUT Risking Thousands
---
If you're interested in making money online, but don't want to spend thousands to do it, I have a suggestions for you.
My Top Ranked Program has helped me make enough money online to quit my job and work completely from home!
It actually takes plenty of time and effort, but if you're willing to work it is completely free to get started.
If you're interested in learning more, you can…
---
Is Get Money Relief A Scam? What Do You Think? Let Me Know In The Comments Below!
---