In this Survey Club Review I'll be going over everything you need to know before joining up and spending time.
Is taking surveys at Survey Club really worth you time, or will you just be wasting time.
Let's dive in and find out!
Survey Club Review
---

Product: Survey Club
Website: www.surveyclub.com
Price: Free To Sign Up
Is Survey Club A Scam? NO
Is Survey Club Worth It? NOT REALLY
CLICK HERE TO READ ABOUT MY TOP RANKED PROGRAM!
What Is Survey Club?
---
Survey Club is a market research company that various companies use to learn information about their consumers.
They normally collect this information as a way to help better their products and services.
So what does that mean to you?
Well Survey Club will pay you money to take surveys, then they sell that information to various other companies.
Free Online Paid Surveys
---
If you've read any of my other survey website reviews like Datatelligence, Toluna, or Survey Savvy, you'll know that I'm not a big fan of online surveys.
Personally I don't think they pay you enough for the amount of time you spend giving them your valuable information.
That's only one of the several reasons that I'm not going to get into here.
However in this Survey Club review I'll be going over what they offer, seeing how they stand up to other survey websites, and telling you if I think it's worth it or not!
CLICK HERE TO LEARN WHERE TO MAKE REAL MONEY ONLINE!
How Survey Club Works!
---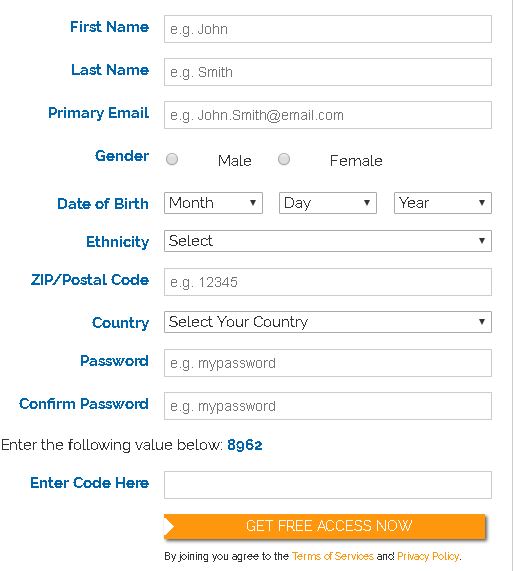 Survey Club is actually a bit different from most of the other survey websites that you'll find out there.
They not only allow you to take surveys on their website, but they also connect you with other survey websites you can sign up for as well.
First you'll have to sign up by entering the normal basic information about yourself, then you'll have to fill out your profile.
Filling out your profile is very important because this is how they'll figure out which surveys to send you.
If your profile isn't filled out very well, they will send you surveys that you'll end up being disqualified from.
There's quite a bit of information you'll have to fill out here, so be prepared.
After that you'll be taken to a list of other survey website that you can choose to sign up for.
After that you'll be taken to a page with various studies from Survey Club, and from various other survey websites.
How Much Money You'll Make
---
Like I mentioned earlier, you can't really expect to be paid much by taking surveys online.
Most of the surveys you'll receive will probably pay you between $0.50 and couple of bucks. Which is basically what you'll get paid to take any survey online.
More often than not, you'll receive the lower paying surveys, and the higher paying ones will be rare.
It's also important to point out that there will be a limited number of surveys that you'll qualify for, so you can't just take unlimited surveys.
However this is where signing up for multiple survey websites will help you, because you can go to different websites when others run out.
Survey Club Complaints
---
Most of the complaints I've seen about Survey Club are basically the same as the other ones I've reviewed.
Don't Make Much Money
As mentioned several times before, people complain about getting low paying surveys, and not making much.
It can be frustrating spending 15 minutes on a survey that only pays you a buck or so.
If a 15 minute survey pays you $1, you'll be making the amazing wage of $4 an hour. That's even assuming that you consistently get surveys.
It doesn't sound that great when put that way.
I've only made a small amount of money online with surveys, however when I found this program here, I started making enough online to quit my job!
Spam Emails
One thing that stands out as a complaint that's strictly for Survey Club is the spam emails.
When you sign up at Survey Club you'll be entered on their email list, and on the lists of other survey companies out there.
This means that you'll receive multiple emails from various companies about trials offers, and various other things.
A lot of the complaints I've seen say that not many of the emails are even about taking surveys.
Survey Club Isn't Neccesary
Another thing to keep in mind is that you don't even have to sign up for Survey Club to sign up for the other survey websites out there.
You can simply go to the other websites and sign up for them by yourself.
It is nice that Survey Club puts them all in one easy to find spot, so it's not too big of a deal in my opinion.
Getting Disqualified For Scams
This is another frustrating thing that's going to happen to you no matter what site you sign up for.
Normally the first few questions of the survey will be to figure out if you fit the demographic that they are looking for.
If you don't, you'll simply be disqualified from taking the survey and won't make any money.
This can be extremely frustrating when you actually find time to take surveys and you just keep getting disqualified.
Is Survey Club A Scam: Review Conclusion
---
I've written reviews about hundreds of actual scams, and I don't personally consider Survey Club to be a scam.
Some people consider all survey websites to be scams, because they don't pay you what you deserve to be paid.
However as long as they pay you, I won't consider them a scam.
In my opinion, Survey Club is a good choice if you are set on making some extra money by taking surveys.
However if you want you can checkout my reviews for a few other survey websites: Toluna, Triaba, Survey Savvy, and Clickworker.
An Alternative To Taking Surveys!
---
Did you know that most survey websites, and even large retailer's websites like Amazon will pay you to refer other people to them?
That's actually how I make my entire living online.
I find products and services that I trust and believe in, and then I get paid to get other people to buy them!
It's something that anyone can do as long as they get access to the proper training, tools, and support. You also have to be willing to put in some actual time and effort also.
You can get started with everything you need to succeed in the exact same place I get them.
If you are interested in learning more…
---
What Do You Think About Survey Club Or Surveys In General? Let Me Know In The Comments Below!
---