In this quick review of Daily Banner Profits I'll be giving you several reasons why you should completely avoid this scam.
You won't make anywhere near the $2000 per day that they promise you!
Let's dive in!
Daily Banner Profits Scam Review
---
Product: Daily Banner Profits
Price: Varies
Is Daily Banner Profits A Scam? YES!
Is Daily Banner Profits Recommended? NO! 
CLICK HERE TO LEARN ABOUT MY TOP RANKED PROGRAM!
What Is Daily Banner Profits?
---
If you're reading this odds are you already have an idea of what it claims to be, but let's briefly go over it.
Daily Banner Profits claims to be a completely automated ad flipping system that will make you a guaranteed $2,000 per day.
It honestly didn't take me very long to realize that it's a complete scam, so let's go over the reasons why.
The Reasons It's A Scam
---
Let's quickly preview the 4 reasons why I think it's a scam, and why you should completely avoid it!
It's Exactly Like Other Scams
Fake Testimonials
Not Enough Information
It's A Sales Funnel
Over the next few sections I'll be going further in depth about the points that I just listed out!
#1: It's Exactly Like Other Scams
---
The main reason why I immediately knew this was a scam is because I've seen it time and time again.
I've reviewed several scams in the past that look exactly like this one, and make almost all of the same claims.
They just change the name and a few other things.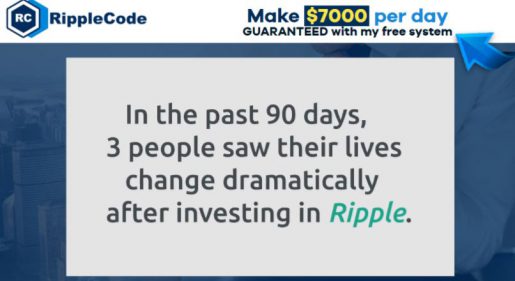 Ripple Code is just one that I literally just got finished writing a review about, there are several others like Free Ad Cash System and Bitcoin Advertising.
#2: Fake Testimonials
---
If you watched through the entire sales video you probably made it to the part where they show video testimonials.
Well it didn't take me long to realize they were fake because I recognized the very first person they have.
He's an actor that can be found on a website called Fiverr, and anyone can pay him to say whatever they want.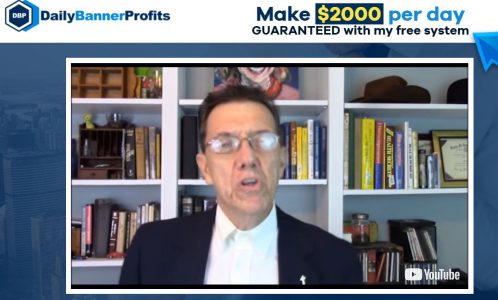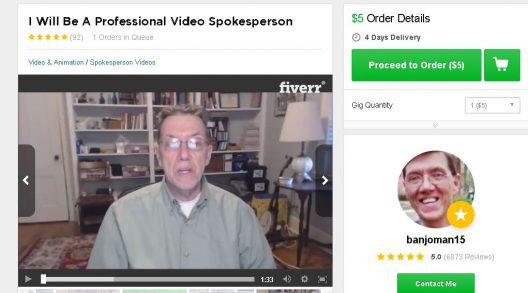 #3: Not Enough Information
---
Even though the sales video is pretty long, they somehow manage to say very little about the "system."
They don't give any information about the company behind it, all they say is it was created by someone named Dave Johnson.
It's a very generic name, and they do that on purpose because it's a common name, and when you do a Google search there are a lot of results.
Trust me, if this guy founded a multi-million dollar company that makes everyday people thousands of dollars on auto-pilot, he'd be the first thing to pop up when you Google his name. But he's not.
Not to mention there is no information about the company itself like when it was founded, and where it's based at.
You'd be able to find all of this information about any legitimate company out there.
#4: It's A Sales Funnel
---
The truth is that Daily Banner Profits is just a sales funnel that is meant to get you to deposit money into a brokers account.
Of course the "software" is completely free, but you have to deposit a minimum of $250 into an account to start trading.
The creators of this "system" will get paid when you deposit money, that's the whole purpose of the sales page.
Odds are that if you invest your money you'll lose it all and most-likely will never see it again.
Is Daily Banner Profits A Scam?
---
Hopefully the 4 points I listed out above are convincing enough to make you steer clear of Daily Banner Profits.
Even though I didn't actually sign up for it, I am completely sure it is a complete scam!

There are plenty of other reasons why you should avoid it such as the fact that ad trading isn't even a real thing, they lie about it being your only chance to sign up, there is no automatic method to making money online, $2,000 per day that fast isn't realistic.
Actually Make Money Online
---
If you're interested in making money online I suggest you check out my top ranked program!
They give you access to all of the training, tools, and support you need to make money online.
Since joining their community I've been able to make enough money to quit my job and work completely from home!
If you're interested in learning more, you can…
---
Is Daily Banner Profits A Scam? What Do You Think? Let Me Know In The Comments Below!
---