In this quick My Online ATM Review I'll be going over the system and telling you if I think it's a scam or not!
My Online ATM Review
---
My Online ATM claims to be an incredibly easy system that can easily make you a ton of money online.
The idea behind it is that you'll be implementing a system that will be like you have your very own ATM.
Is it really possible to make $10,000 a day with this system, or is it really just a load of crap?
Let's dive in and find out.
CLICK HERE TO READ ABOUT MY TOP ONLINE MONEY MAKING PROGRAM!
What Is My Online ATM?
---
It honestly didn't take me very long to suspect My Online ATM of being just another scam.
They literally have a ton of red flags that are constantly seen all over other scams I've reviewed like 7 Figure Profit Code, and Instant Success System!
Like suggest that you will start making $10,000 per day with this system.
That's literally $3.65 million a year. Do you honestly think this simple system is going to make you that much money?
Anyways, let's go over some of the other things that make My Online ATM a scam.
The Pros And Cons
---
Even though I'm certain that this system is a scam I still want to be as fair to it as possible, and try to find something good.
Pros:
You Can Technically Make Money
Cons:
Fake Testimonials
It Doesn't Really Exist
Expensive Up-sells
Now I'm going to take a little bit of time to go into detail about what I mean with each of these points.
Fake Testimonials
---
I know that it can be convincing when you see people claiming that they've made a ton of money with a system.
That's why scams make fake testimonials.
Does this guy look familiar to you?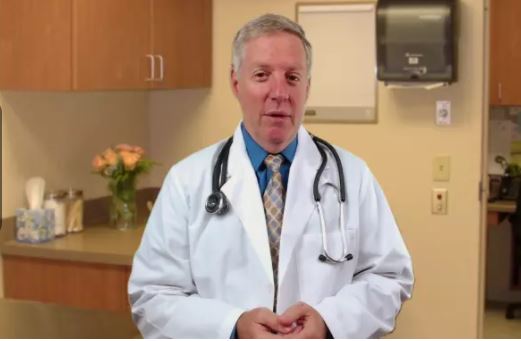 Well if he does look familiar it's because he's in the MOATM sales video claiming to having success with this system.
I hope you can tell by the picture above that he is in fact an actor who can be purchased for a testimonial on Fiverr.
It Doesn't Really Exist
---
This is something that I've seen in scams on a regular basis. They don't even really exist.
What do I mean by that?
Well I mean that My Online ATM is a website setup to simply get you to join another program.
Programs all over the internet will pay people to get other people to sign up for their services.
If that makes sense.
As it turns out MOBE (My Online Business Empire) is the real program that you'll be signing up for.
Other scams like 7 Figure Breakthrough, and Seven Figure Profit Code try to get you to sign up for MOBE of other similar systems.
And trust me that's not something that you want to do. Yes you can technically make money with their system, but there's a huge drawback.
Expensive Up-sells
---
Like I said earlier, you can technically make money online with MOBE but you'll have to shell out a bunch first.
To stand a chance of making all of the money that the sales video promises you, you'll have to buy their expensive products.
The way MOBE works is that they teach you how to get other people to sign up for their program, and when you get someone to, you'll get paid.
The problem is that you have to pay for their products before you can make money by getting others to join.
And guess what… their products fun into the THOUSANDS of dollars.
If you have an extra $2,000 to $10,000 just lying around, you can go ahead and give it a try.
However I want to warn you that not very many people make back the money that they "invest".
Is My Online ATM A Scam?
---
In my opinion, the fact that it doesn't actually exist, and it completely misleads you and lies about what you're actually signing up for make My Online ATM a complete

Even though it's possible to make money from programs like MOBE and Digital Altitude, I never recommend them because you're more-likely to lose you money.
Actually Make Money Online
---
If you are interested in actually making real money online then you might want to pay attention. It's actually possible to make good money online without risking thousands of dollars.
I know for a fact because I actually make my entire living online.
You can actually make money by promoting products that you believe in and support.
Anyone can make a living doing this as long as they are willing to put in the time and effort, and have access to the proper training, tools and support.
You can get started with all of those things in the exact same place I started out.
If you are interested in learning more, you can
---
What Do You Think About My Online ATM? Do You Agree That It's A Scam? Let Me Know In The Comments Below!
---